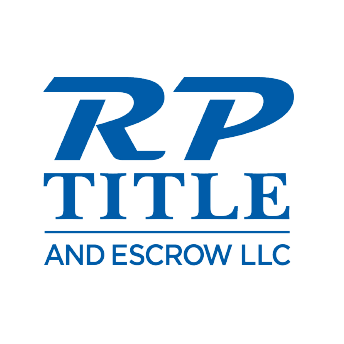 RP Title & Escrow
Title Insurance and Escrow Services.
Consumer Focused
RP Title and Escrow strives to maintain focus on the consumer with premium title insurance, settlement, escrow services, and offices throughout the state of Florida. The professional team at R P Title offers exceptional unsurpassed knowledge and understanding of the industry.
Our essential industry-leading technology ensures the security of non-public personal information (NPI), of our consumers. RP Title is committed to providing superior consumer-focused services over all others. In most real estate transactions, the title agent offers a point of convergence for communication of all parties involved. With this in mind, RP Title is focused on keeping that communication and the information that comes with it secure.
Buying or refinancing your home is often the most significant financial transaction most consumers will make. We know that having a team of industry leading professionals there to support you through this sometimes stressful process is essential. Providing consumers with a uniquely superior closing and transaction experience is the ultimate goal for RP Title.
What is Title and Escrow?
Title by definition includes all the legal rights evidencing ownership. In reference to real estate, title refers to how the ownership, rights, and interests of that real estate transfers from one party to another. In transactions that include title insurance, a title search and examination are performed of all prior public records in connection to the property. Title insurance is issued to protect the owner from a future loss against any issues that may arise regarding the legal rights, and interests of that real estate.
When buying or selling real estate there often specific conditions and large sums of money involved. An escrow agent is a neutral third party in the transaction. It is the escrow agent's job to verify that all agreed upon conditions of the transaction are met, prior to releasing the money, documents, or property related to the transaction.
Title Insurance: What is it and Why do I need it?
Owner's title insurance is protection against prior fraud and mistakes in the public record concerning your home. When you hear title insurance, you should think of loss prevention, attained by eliminating risk from past events. Title insurance is an optional insurance product which protects you from unexpected claims that could cause you to lose your home. You may never need to make a title insurance claim but having title insurance can help you to avoid a financial nightmare later on, and you'll be glad you have it. Since there is only a one-time premium, title insurance is affordable protection. Protection that lasts for as long as you or your heirs own the home.
Title insurance is usually purchased at the time of buying a home or closing on a new mortgage. The good news is if you are reading this and you didn't purchase title insurance when you bought your house, you can do it at any time while you own it. It's never too late.
Lender's title insurance is another product that provides the same protections as the owner's title insurance, with the exception that it protects the lien holder or the lender. Generally, you will be required to buy a lender's title policy if you purchase your home with a mortgage or at any time you refinance. It covers the lender with the same purpose, of protection against prior fraud and mistakes in the public record, up to the amount of the loan. A lender's policy usually stays in effect until you pay off your mortgage or sell the home.