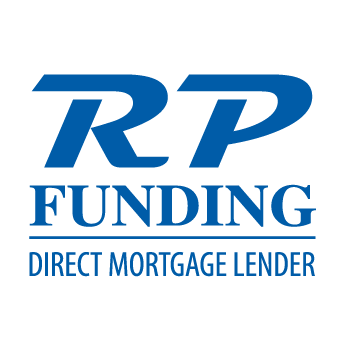 RP Funding, Inc.
RP Funding was founded to help make home ownership more attainable.
No Closing Cost Purchase
Buying, selling or refinancing a home can be stressful! RP Funding's CEO, Robert Palmer knew there had to be a better way to assist homeowners and help them save money while still providing first-rate service. It started by helping customers refinance their mortgages with the No Closing Cost Refinance and was extended to include the No Closing Cost Purchase program.
In order to offer customers savings on the purchase of a new home, Mr. Palmer had to launch Listed.com, a real estate brokerage.
There are two ways to become eligible for our No Closing Cost Purchase:
Bundle RP Funding with a real estate agent from Listed.com, our affiliate real estate brokerage, and we'll pay your Closing Costs on any home purchase.
Purchase a home listed by Listed.com and use any real estate agent of your choice, then use RP Funding for your mortgage.
Don't let Closing Costs be a reason you don't purchase a home, let RP Funding pay them for you! To find out more information on the ways you can save thousands and if you qualify for our new No Closing Cost Purchase, call us today at (855) 218-0765. We have loan officers standing by to help you find out how much home you qualify for and assist you through the home buying process.
No Closing Cost Refinance
RP Funding disrupted the mortgage industry with the launch of the No Closing Cost Refinance for those seeking to refinance their mortgages. Over the past several years, RP Funding has paid more than $40,000 in Closing Costs under this program.
The reasons to refinance vary from cashing equity out of your home to lowering your monthly payment. Whatever the reason, don't let the thousands of dollars in fees other lenders charge stand in your way. When you refinance your home loan with RP Funding, we'll pay all your Closing Costs!
To find out more information about our No Closing Cost Refinance, call us today at (855)218-0765. We have refinance specialists standing by to assist you through the refinancing process.
$1,000 Price Match Guarantee
RP Funding is making our customers a promise: If a competitor provides you with a better offer, we will match the price of, or we will give you $1000.
Our reputation as your Local Direct Mortgage Lender is important to us, in the same way, getting a good deal on your mortgage is important to you. A lot of our success is attributable to word-of-mouth referrals, so we want you to have a great experience and tell all your friends. We created the RP Funding's $1,000 Mortgage Deal Challenge to ensure our customers can work with us with complete confidence that they are getting the best deal and know they are doing business with a local, reputable company that cares about you and our community. Over the past ten years, RP Funding has learned that when we can't match a competitor's offer, it's often just too good to be true. Other lenders may hit you with hidden fees and other last-minute surprises that end up changing the original deal terms. At RP Funding, you'll either get the best deal on a mortgage, or $1,000, guaranteed.
So if you receive a better offer than RP Funding, send us a copy, and we will do our best to beat it. If we can't beat it, we'll give you $1,000 when you close on their mortgage as disclosed.